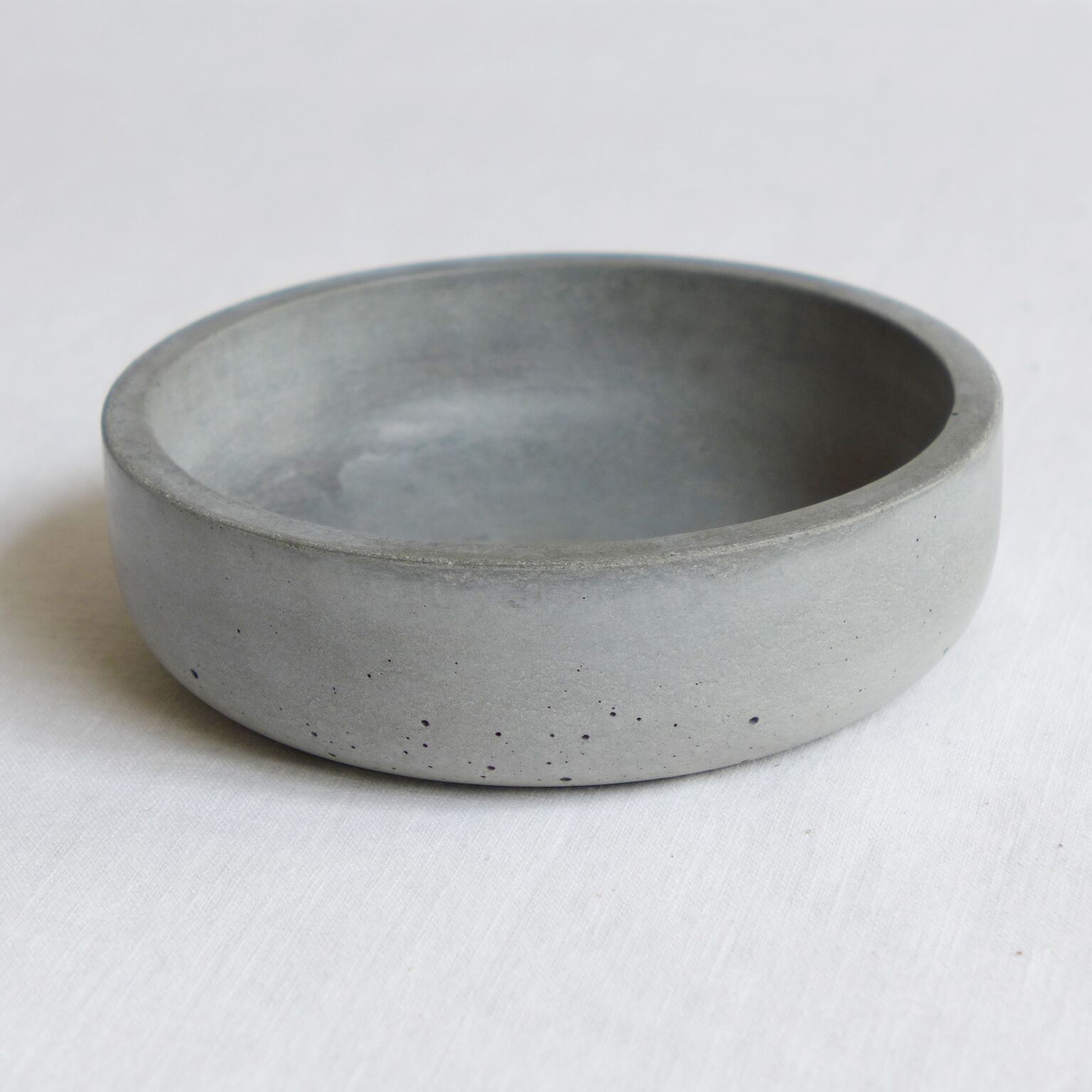 Concrete Utility Bowl
This hugely tactile and uber useful concrete utility bowl is perfect for storing everything from nuts and eggs to all the little things that have no home (never forget where you've left your keys again!!) A "vide pooch" French for empty pockets, is simply a small bowl or container kept in a convenient location to empty your pockets into when you walk through the door.
Treated with beeswax to give a slight sheen and a soft touch, it also enhances the natural patination of the material.
Made from cast concrete using granite aggregates from a local quarry in Leicestershire.
Size:
Diameter: 15cm
Depth: 5cm
Please note we recommend that you use this dish for decorative purposes, rather than as a serving dish for food.